Welcome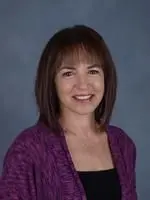 As a solution-focused therapist, my goal is to help you uncover old beliefs and patterns which are in the way of leading a more fulfilling life. While we can't change difficult situations of the past, we can work together to better understand and resolve challenges in the present. By applying complementary therapy approaches and techniques, we will unearth long-standing behaviour patterns or negative perceptions that may be holding you back from experiencing a more satisfying and meaningful life.
I use somatic-based techniques in psychotherapy. "Soma" is another word for body. In psychotherapy sessions, I incorporate body awareness; for example, we acknowledge where you might feel emotional pain, or anxiety - chest, stomach, or head, etc. We focus on the physical manifestation with as much importance as your story. This is especially helpful when people are triggered by old experiences. By linking the "felt sense", we are essentially integrating the mind and the body.
Somatic approaches are part of mindfulness . Mindfulness is being "present"; staying in the present moment and just noticing what you feel in your body and what you notice in your immediate surroundings. Then we use this awareness to link it to meaning. It is a useful strategy working with anxiety and ruminating negative thoughts. It is also the basis of Sensorimotor Psychotherapy and EMDR, which are the two techniques that I primarily use.
If you're looking for extra support and guidance through a challenging situation, wanting to reduce symptoms of anxiety or you're just ready to move in a new direction in your life, we can work together collaboratively to reach your goals. I look forward to working with you. Please call or email me for an individual therapy consultation today.